Equine Joint Supplements: Merits of Glucosamine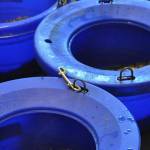 In a classic game of "he said, she said," heated opponents line up to vehemently support their position on a topic. In the case of joint supplements, some strongly advocate for glucosamine, whereas others toe their own line, denying any value of joints supplements. A recent study supports glucosamine for promoting and maintaining joint health.
True, many studies have been conducted over the past few decades with variable results. The latest, published by researchers from Texas A&M University, added more fuel to the "joint health" fire.
Fourteen yearlings were fed either a control diet or the same diet top-dressed with glucosamine (30 mg/kg body weight; approximately equivalent to 10,000 mg/horse) twice daily for 84 days. At that point, researchers induced inflammation mimicking trauma. The remaining horses were injected with only lactated Ringer's solution as a control. All horses were supplemented for an additional 14 days. Various blood and synovial fluid sample analyses were performed throughout the study period.
The researchers found:
Glucosamine concentrations in blood and synovial samples collected from supplemented horses increased over time. In addition, those glucosamine values were higher in the treated group compared to the control group;
Prostaglandin E2 (PGE2, an indicator of inflammation) levels in synovial fluid were higher in horses in the control group. Further, PGE2 levels decreased over time in the treated group compared to the control horses.
Cartilage metabolites were also impacted by glucosamine supplementation. An enzyme known to break down cartilage, C2C, decreased in the treated group. Alternatively the cartilage-building metabolite CPII increased in synovial fluid samples collected from supplemented horses.
The researchers concluded, "These results indicate the potential for oral glucosamine hydrochloride (HCl) to mitigate intra-articular inflammation and influence cartilage turnover in a young horse model."
"In other words, glucosamine supplementation decreased inflammation while supporting the growth of new cartilage in response to a joint insult in young, growing horses when the glucosamine was administered for 84 days prior to said insult," Catherine Whitehouse, M.S., a Kentucky Equine Research (KER) nutrition advisor translated. "This evidence supporting the prophylactic use of a joint supplement prior to any joint trauma is exciting."
Owners are advised to choose a quality oral joint health supplement produced by reputable manufacturers to avoid poor-quality supplements. Such supplements may not contain the type or amount of ingredient listed on the label and may be contaminated and potentially harmful. Note that the dose of glucosamine used in the above-described study was approximately 10,000 mg twice daily for horses weighing about 880 lb (400 kg).
"In addition to supplementing older, arthritic horses, consider using KER-Flex in young, growing horses and those participating in athletic events to protect their joints before injury and from daily wear and tear. KER-Flex contains 10,000 mg glucosamine and 2,000 mg chondroitin sulfate per 30 g serving," advised Whitehouse. In Australia, look for Glucos-A-Flex.
Look for other joint health products by Kentucky Equine Research, available in the U.S. and Australia, including the high-molecular-weight hyaluronic acid supplement Synovate HA. EO-3, a supplement containing marine-derived omega-3 fatty acids, helps body-wide inflammation and is also appropriate for joint health.
*Leatherwood, J.L., K.L. Gehl, J.A. Coverdale, et al. 2016. Influence of oral glucosamine supplementation in young horses challenged with intra-articular lipopolysaccharide. Journal of Animal Science. 94:3294-3302.