Competition
Horses are creatures of habit, especially when it comes to their feed and management.
So how do the managers of globetrotting equines keep feed, forage, and water consistent when traveling across time zones and hemispheres? Careful management, gradual changes, and consistency are key.
When it comes to global equestrian competition, Kentucky Equine Research is often the force behind the scenes at international horse shows, ensuring the competing horses have consistent, quality feedstuffs at the ready upon arrival and throughout the competition. Kentucky Equine Research has managed the feed, forage, and bedding at prestigious international equestrian competitions for more than 20 years.
Horse owners know that consistency is key to feeding and managing healthy horses, especially in the midst of travel and competition. When show schedules take horses across international borders, biosecurity concerns and import procedures make staying on familiar feed a challenge. Kentucky Equine Research has a long history of helping national federations and athletes navigate this process at events around the world.
With expertise in equine nutrition, international business and logistics, and feed manufacturing partners on six continents, Kentucky Equine Research is uniquely suited to manage the feed, hay, and bedding at international equestrian competitions.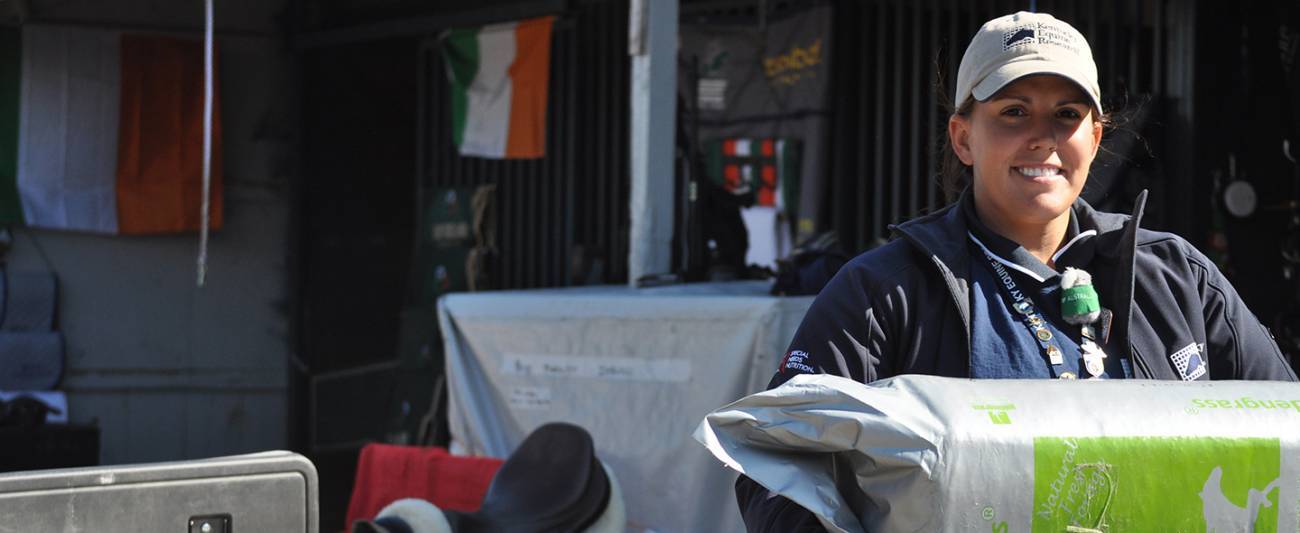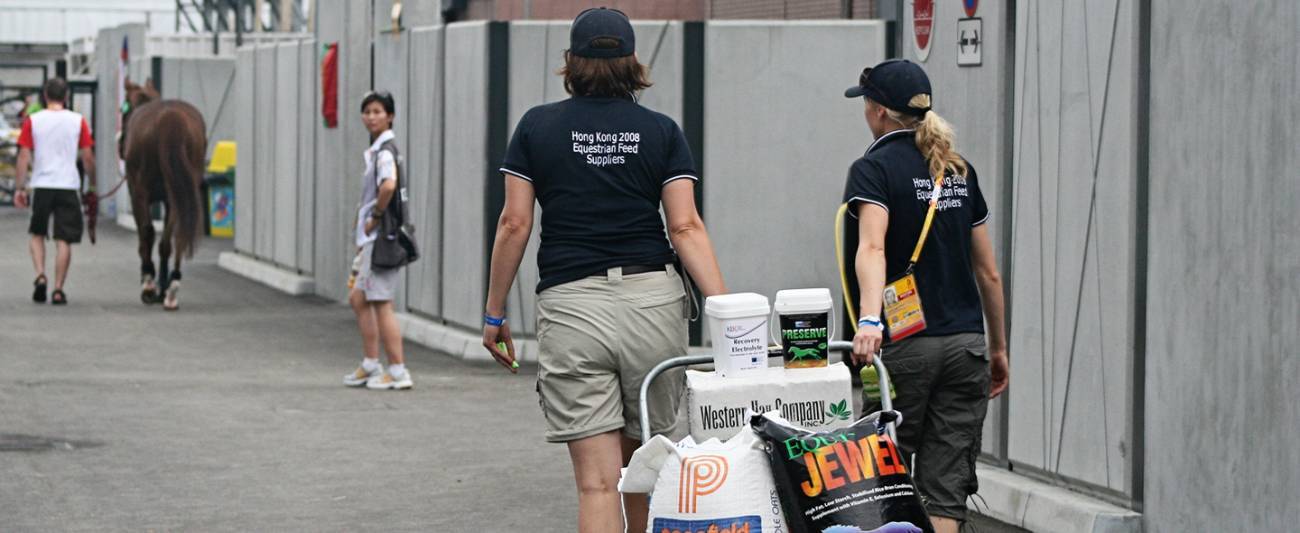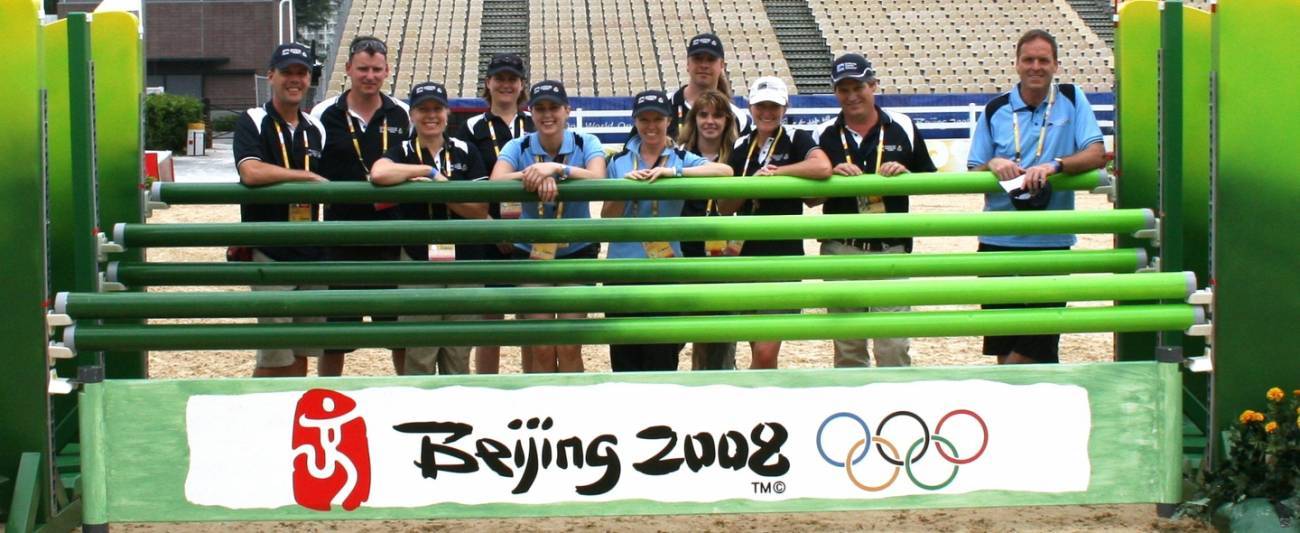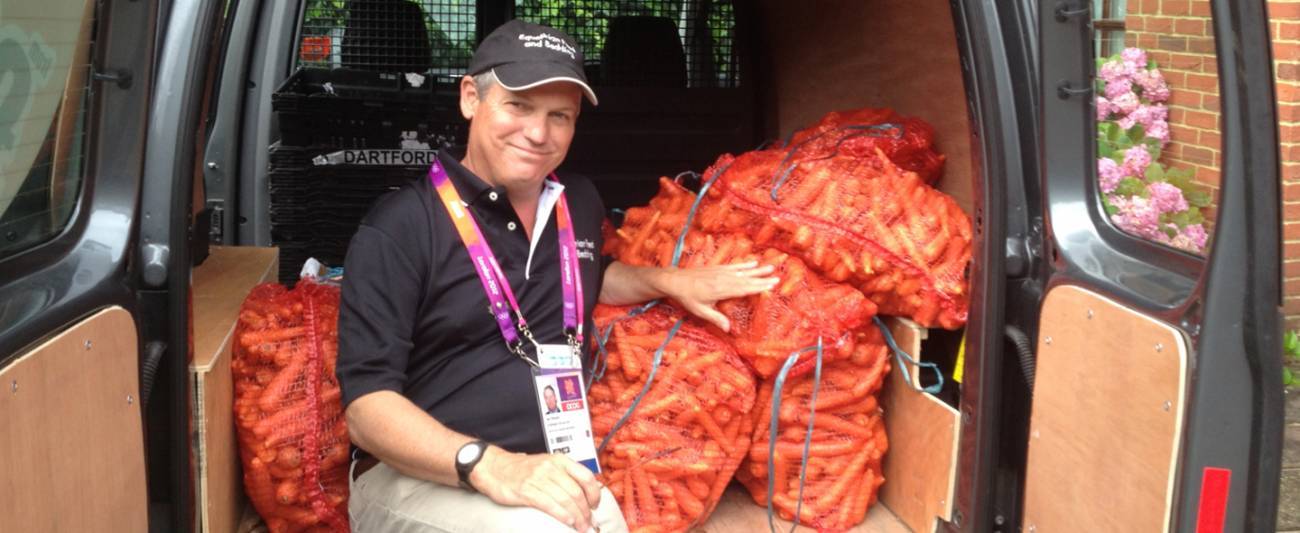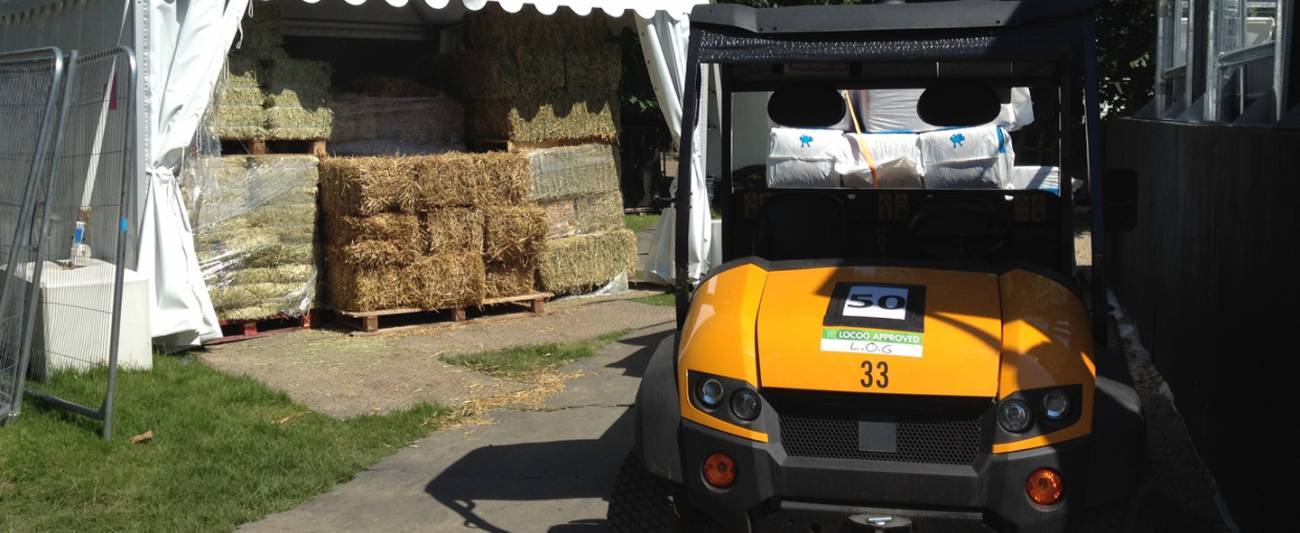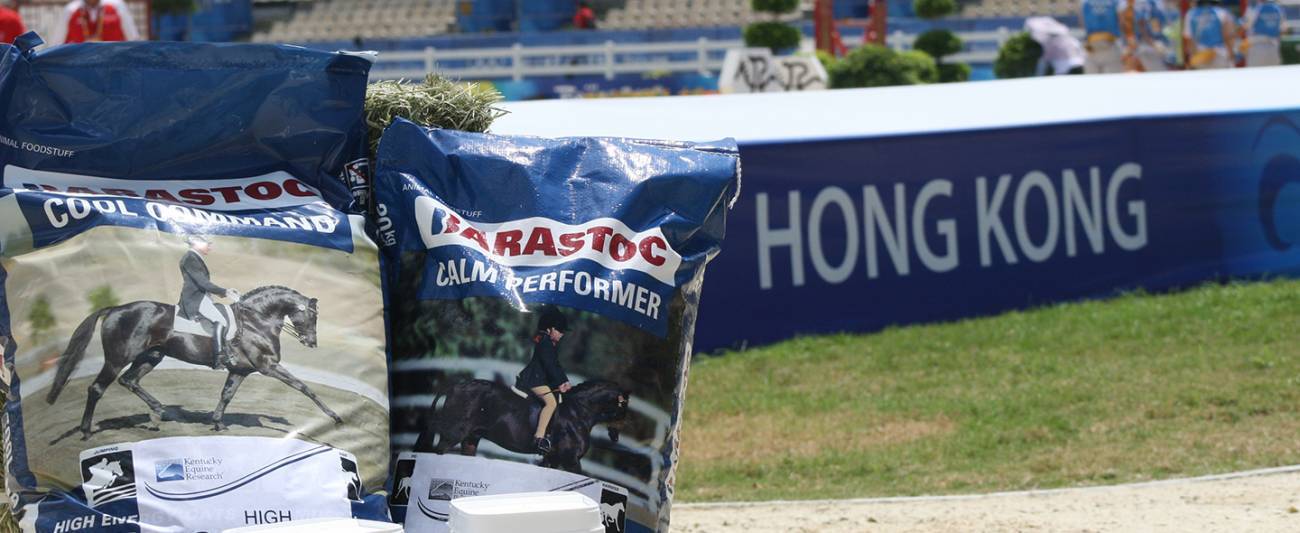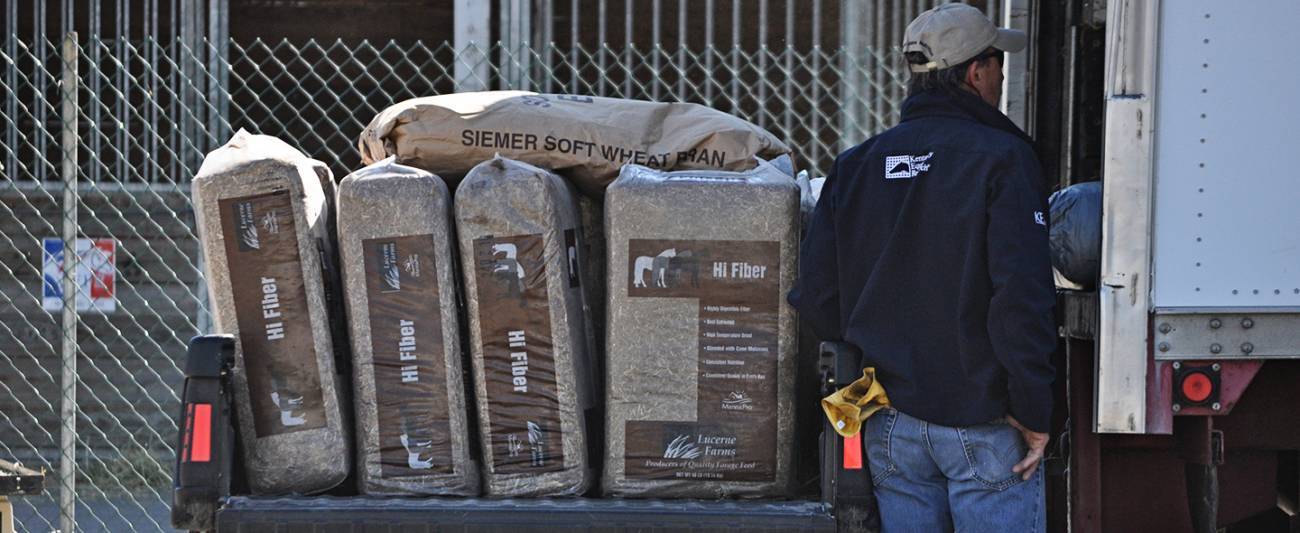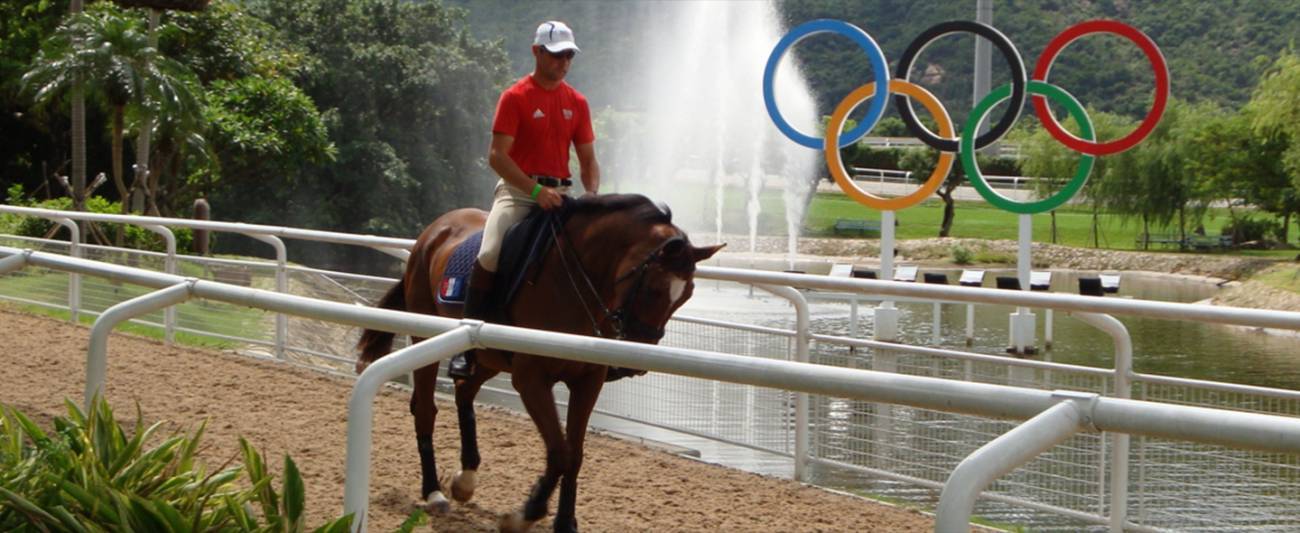 Fast Facts
These experiences have led to some interesting observations about how elite sport horses are fed and managed at the highest level of the game.
In 2018, many teams prepared their horses for Tryon's heat and humidity by providing electrolytes. We handled 79 orders for powder electrolytes, as well as 263 electrolytes pastes and 89 salt blocks.
As in Sydney and Athens, the horses in Hong Kong consumed an incredible quantity of carrots. More than eleven tons of fresh New Zealand and Australian carrots were fed over the course of the competition, averaging nearly 2.4 kg of carrots per horse per day! At WEG in 2018, teams used 8,785 lb of apples and 19,700 lb of carrots for a running total of 14.2 tons of treats.
At the 2010 World Equestrian Games held in Kentucky, about 15% of the competitors chose to bed their horses on wheat straw, while a handful used shredded paper or cardboard as bedding. Most of the horses were bedded on pine shavings, and over 11,000 bags of shavings were used.
Eighty-eight tons of timothy were used at WEG 2010 compared to around 10 tons of alfalfa hay and smaller quantities of chaff and haylage. European teams preferred timothy as their primary forage, although horses from 27 federations also consumed haylage. Surprisingly, alfalfa was used by horses from 40 different countries.
The Latest
Olympic Logistics: Feeding the Horses in Tokyo
For the Tokyo Olympics, Kentucky Equine Research serves as a consultant to JRA Facilities Co. Ltd., a company that supports horse racing in Japan, including the procurement and importation of feed and bedding. In this role, Kentucky Equine Research sources products, assists the national federations in placing orders, and supports the team that fulfills on-site orders for feed, hay, and bedding.
This event has presented some unique challenges, including a yearlong postponement due to the pandemic, a compact venue with limited storage space, and the unique regulatory requirements of bringing agricultural products into Japan. In each case, Kentucky Equine Research has worked with event organizers and JRA Facilities to ensure a smooth experience for horses and equestrians upon their arrival. Learn more.
Learn More
World leaders in equine nutrition.
When the world is watching, top riders know they can rely on Kentucky Equine Research.
About Us
WEG 2018 Blog