Microsteed
MicroSteed
Equine Nutrition Calculator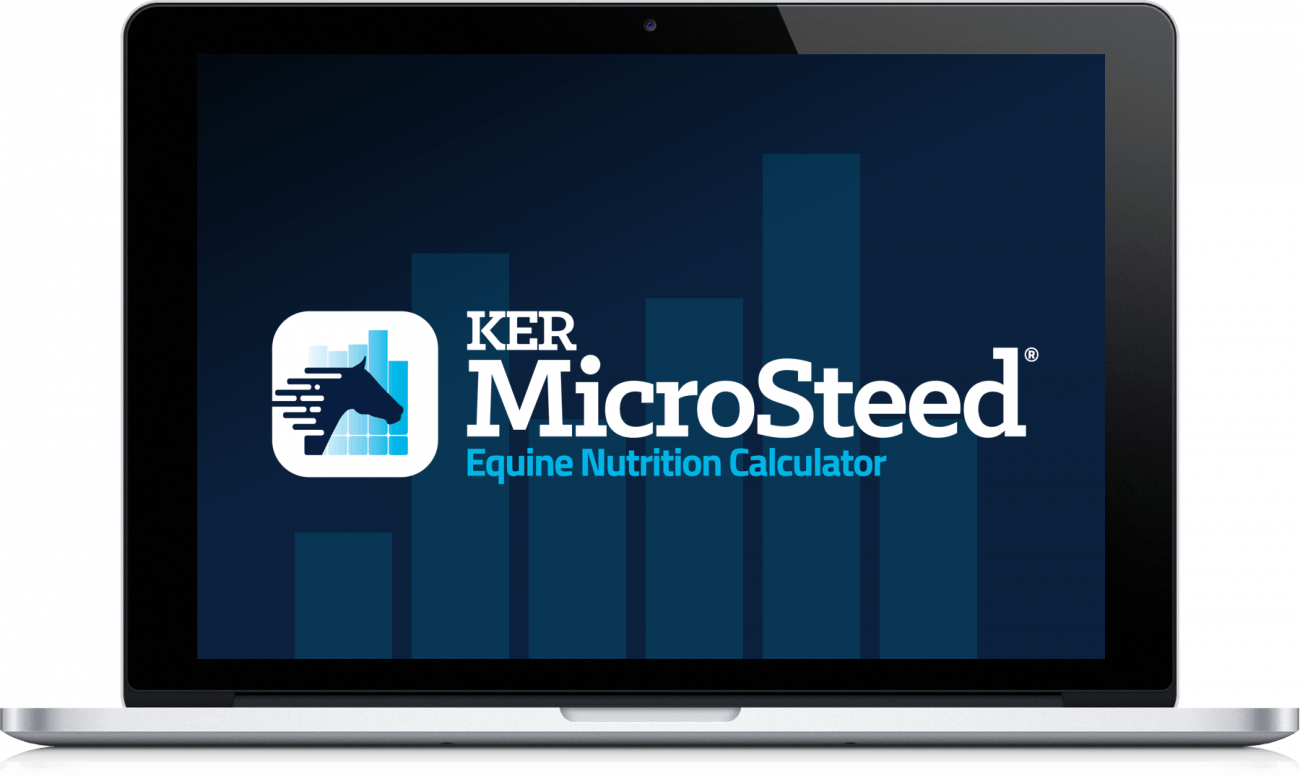 Take the Guess Work Out
MicroSteed™ takes the guesswork out of choosing the appropriate feed and intake rate for your horse. Additionally, users can request help with their ration and interact with equine feed specialists or KER staff and obtain a more customized ration when needed.
Developed by KER, MicroSteed uses the exact description of the horse to determine its nutrient requirements, and then allows the user to compare the horse's requirements to the current feeding program. Its specially designed graphs and tables allow easy visual determination of how each ration component contributes to the overall ration and to the horse's requirement for each nutrient.
MicroSteed is available as a web-based Ration Wizard for horse owners and a PC-based software for feed manufacturers, veterinarians, and select independent consultants.
The web-based MicroSteed Ration Wizard allows users to describe their horse and its management, and the wizard then provides appropriate feed choices. Finally, a suggested ration is provided.
Get Started with MicroSteed Ration Wizard
KER Sport Horse Nutrition
United States – Southeast
---
United States – Midwest & West
---
Brooks Performance Horse Feeds
Don't See Your Feed Manufacturer?
Don't see a feed manufacturer with a MicroSteed Ration Wizard in your area?
You can also try MicroSteed Ration Wizard using KER Sport Horse Nutrition feeds as an example.
Interested in MicroSteed software for advanced ration evaluation and diet manipulation? For ordering information contact Eileen Phethean at Kentucky Equine Research, USA, or your nearest KER representative.